Wireless Fire Alarm System
Why go wireless? got question, then here are great benefits of using wireless fire alarm system.
Quick installation- faster than wired fire system

No damage to interior or decoration

Minimum disruption to business activity and/or process

Ideal for antique buildings, churches, community halls etc.
Why choose us?
We are leading provider of quality service in wireless fire alarm system.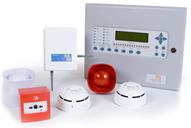 We take pride on quality of our work and after sale services. Wireless system requires much attention to details and technical expertise in designing and installation of such system. It is not everybody's bread and butter. We encourage our clients to go for wireless fire alarm system as it is newer technology with greater benefits as shown above.
Our expertise
Specialised skills in installation and maintenance of wireless fire alarm system

Investigation, fault finding and servicing skills

Reliable work carried out until solution is reached and more importantly client is satisfied.
And also to give our clients complete peace of mind, it is been backed by special expertise and capability to successfully install and maintain wireless fire system hassle free (unlike other where client struggle with faults and false alarm). We thrive for client satisfaction and our ultimate objective is to have 100% fault free wireless fire alarm system.
Addressable fire alarm control panel.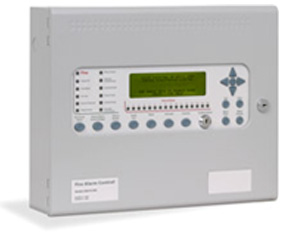 The biggest advantage of using a wireless system is that it is addressable system and fire panel gives you the specific location of the activated smoke detector or manual call point.
The exact location of the activated device is displayed on the LCD display on the front of the fire alarm control panel. For example, "1st floor room 2" or "1st floor - kitchen"
Intelligent wireless addressable detector.


All detectors in wireless system are very advance, comes with unique ID and also its sensitivity can be adjusted to reduce false alarm. There is red and green LED light on detector to confirm its status.
Resettable wireless addressable manual call point.


Advantage is that the manual call point can be reset with a test key after activation as No need to replace the glass,
If the manual call point is activated a text message is displayed on the LCD display on the front of the panel showing its location.
Wireless Wall sounders


Wall sounders come in Red or white, are programmable and have two volume settings.
Translator Module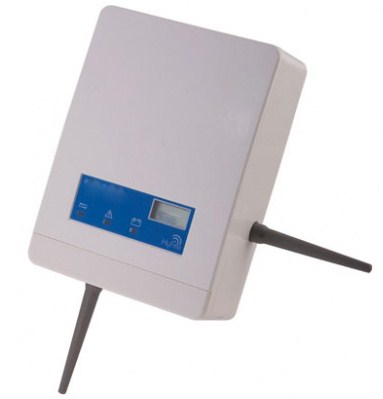 Translator act as mediator between wireless devices and control panel. It is wired to fire control panel.